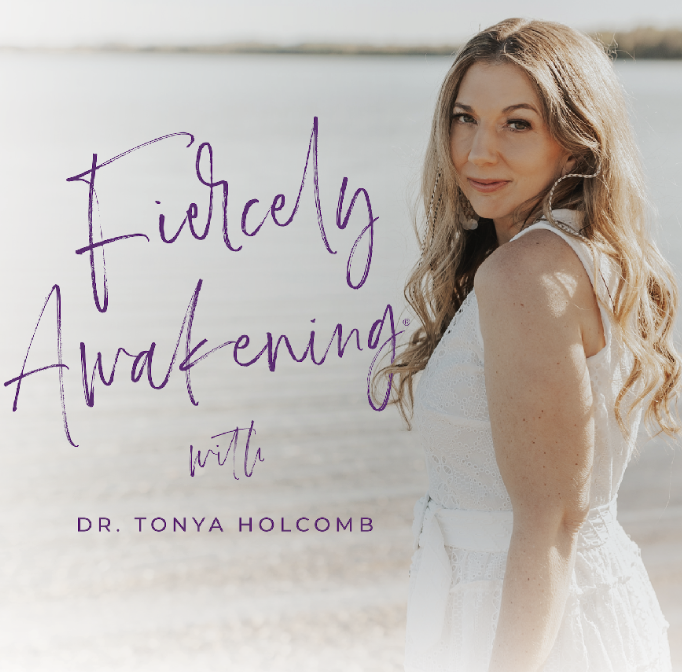 Hello, and welcome to the Fiercely Awakening podcast. My name is Dr. Tonya Holcomb, and I'm on a mission to normalize naturopathy in big, bold ways. I want you to see the world through my eyes, where extraordinary health and massive upgrades in life are always available to you. You'll be inspired and motivated to trust your body's wisdom to heal, claim your next upgrade in health and life, release what no longer serves you, and pursue what you truly desire. If you seek truth, you are on the freedom path to your greatest potential. You are Fiercely Awakening. Welcome. Disclaimer: The content in this podcast is not intended to be a substitute for professional medical advice, diagnosis, or treatment. It is intended to be provided for informational, educational and self-empowerment purposes ONLY. Always seek the advice of your physician or other qualified health provider with any questions you may have regarding a medical condition.
Episodes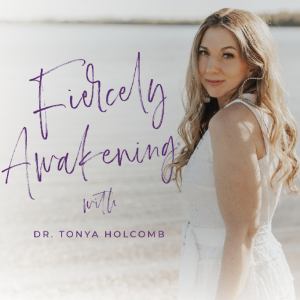 Friday Oct 20, 2023
Friday Oct 20, 2023
Life is always giving us opportunities to check in with our truth.
In today's episode, I share with you a few mini life lessons that I've experienced recently.
In sharing how I process the tough and interesting things that come up in my life, I hope to provide you with inspiration and guidance on how to process what comes up in yours.
Enjoy!
You're Invited to the Ultimate Natural Mama Crash Course
As a mom, you're constantly surrounded by perspectives… Everyone has one, but what's your truth?
What does "normal" look like for your child when it comes to sleep, behavior, focus, mood, teeth, diet, skin, digestion, ear infections, energy…? The list goes on.
You can even take that a step further and wonder, "What does it look like when my child is THRIVING?"
It can feel overwhelming to try to dig through all of the opinions out there on this!
No matter the story, the journey to resilient health is always the same.
When you understand how the body communicates (and the many ways it works to serve us), you will be able to balance it.
And I can help you break it all down.
Join me for Mamahood: The Ultimate Natural Mama Crash Course. This free experience is guaranteed to provide you with instant empowerment to help your child thrive — no matter the phase of life you're in. 
We are up and running with so many amazing classes to come and replays available to you.

Follow this link to sign up, and I'll see you there!
Want to continue the conversation?
Follow this link and request to join my private Facebook group Fiercely Awakening.