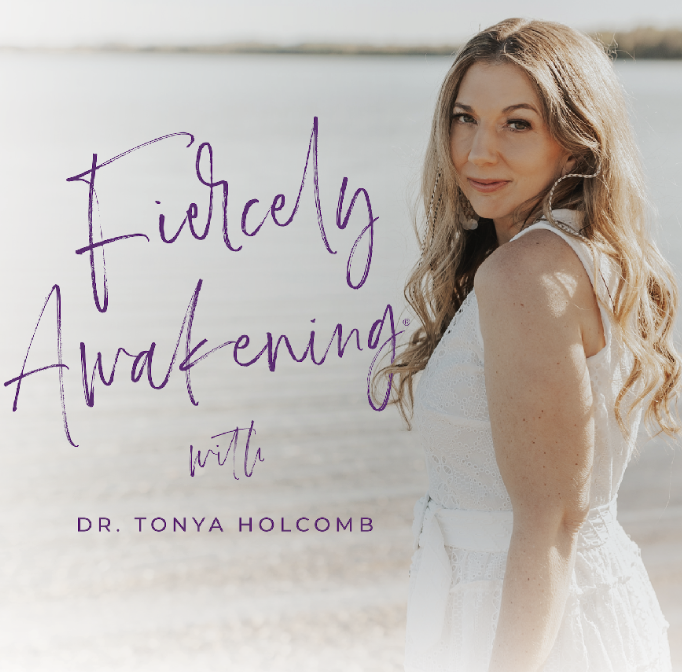 Hello, and welcome to the Fiercely Awakening podcast. My name is Dr. Tonya Holcomb, and I'm on a mission to normalize naturopathy in big, bold ways. I want you to see the world through my eyes, where extraordinary health and massive upgrades in life are always available to you. You'll be inspired and motivated to trust your body's wisdom to heal, claim your next upgrade in health and life, release what no longer serves you, and pursue what you truly desire. If you seek truth, you are on the freedom path to your greatest potential. You are Fiercely Awakening. Welcome. Disclaimer: The content in this podcast is not intended to be a substitute for professional medical advice, diagnosis, or treatment. It is intended to be provided for informational, educational and self-empowerment purposes ONLY. Always seek the advice of your physician or other qualified health provider with any questions you may have regarding a medical condition.
Episodes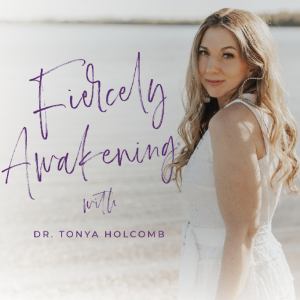 Tuesday Oct 31, 2023
Tuesday Oct 31, 2023
Why do mamas say YES to Fiercely Empowered Mama year after year? 
Grab a cup of tea, pull up a chair and join us as we discuss all of Kelsey and Amanda's biggest FEM wins throughout the years. 
In today's episode, you'll quickly see that FEM not only has the power to upgrade your family's health, but your entire LIFE too.
Get to Know Kelsey
Kelsey is a Michigan wife and mama to three littles ages 7, 4 and 2. She first found FEM in 2019 during her baby's second hospitalization. She had been dabbling in natural health at the time, but during her son's health scare, she knew FEM was a program she needed to join.
In her first year, she was able to use her FEM knowledge and tools to turn her sick child into a thriving child. She went from being a scared mama to being a strong, confident and intuitive mama. She continues to dive deeper into mindset work and expanding the healing possibilities.
Get to Know Amanda
Amanda is another Michigan wife and mama with two children, ages 6 and 4, and a 7-year-old fur baby! Her family members planted the holistic seed for her, and then she dove into it herself when she was pregnant with her first baby. She has been using her tools since bringing her babies into the world, noting that neither of her kiddos have been on an antibiotic! 
Amanda's growth over the last five years has been amazing. Each year she digs deeper into her natural remedies with the community she loves!
Want to get a taste of what it's like to be in Fiercely Empowered Mama?
Join us in Mamahood: The Ultimate Natural Mama Crash Course. This free experience is guaranteed to provide you with instant empowerment to help your child thrive — no matter the phase of life you're in. 
We are up and running with so many amazing classes to come and replays available to you.
Follow this link to sign up, and I'll see you there!
Feeling the pull to join the Fiercely Empowered Mama class of 2024?
If you've been tuning in lately to all of the incredible stories these mamas have been sharing, and you're feeling the pull to say yes to FEM, you can join us by following this link.
Right now, through this Thursday, Nov, 2, you can join for $400 off and get in on the current bonuses, including your very own FEM Starter Kit that's packed with some of my favorite essentials!