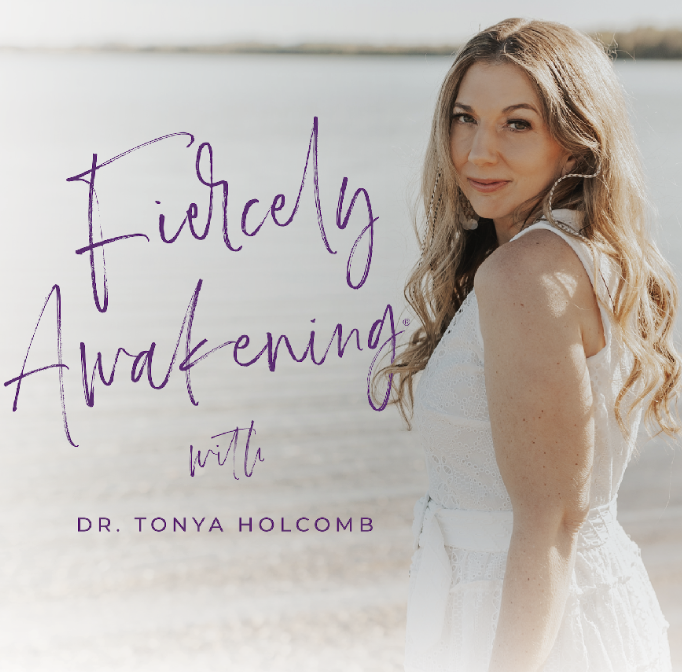 Hello, and welcome to the Fiercely Awakening podcast. My name is Dr. Tonya Holcomb, and I'm on a mission to normalize naturopathy in big, bold ways. I want you to see the world through my eyes, where extraordinary health and massive upgrades in life are always available to you. You'll be inspired and motivated to trust your body's wisdom to heal, claim your next upgrade in health and life, release what no longer serves you, and pursue what you truly desire. If you seek truth, you are on the freedom path to your greatest potential. You are Fiercely Awakening. Welcome. Disclaimer: The content in this podcast is not intended to be a substitute for professional medical advice, diagnosis, or treatment. It is intended to be provided for informational, educational and self-empowerment purposes ONLY. Always seek the advice of your physician or other qualified health provider with any questions you may have regarding a medical condition.
Episodes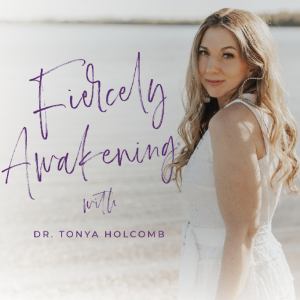 Friday Jul 24, 2020
Friday Jul 24, 2020
In this episode, Shannon Sadoski takes us on the intimate journey of her transformation story.
From having suicidal thoughts at the age of 7, Shannon's faced it all to become the woman she is today — standing in her power and being a lighthouse for so many.
Shannon shares her many awakening moments, including the tragic loss of her dad to suicide, the turning point of choosing HERSELF, becoming a mom (and a Fiercely Empowered Mama), and working through her fears now and THEN.
Plus, Tonya and Shannon dive deep on what's happening in the world right now! They talk about mask wearing, why Shannon won't wear one, the need for community and human connection, how she stays grounded on the daily, and some serious truths around mental illness and suicide.
They wrap up the conversation discussing why it's so essential to ANSWER your soul's call NOW and do what you can do to raise the collective vibe.
If you or someone you know is suffering, reach out to the Suicide Hotline at 1.800.273.8255.
In West Michigan, iUnderstand is bringing awareness to suicide prevention and offering support to those who have lost loved ones to suicide.
About Shannon:
Shannon is the founder and owner of Live Unprocessed. Her intention is to empower others to take control of their health through Food, Movement and Mindfulness. She currently teaches classes in-studio and outdoors in downtown Rockford, Michigan and offers programming virtually. You can find her on Facebook and Instagram @LiveUnprocessed and subscribe to her email list here.
Want to continue the conversation? Join Tonya's private Facebook group Love Yourself Fiercely.
Comments
(1)
To leave or reply to comments, please download free Podbean or