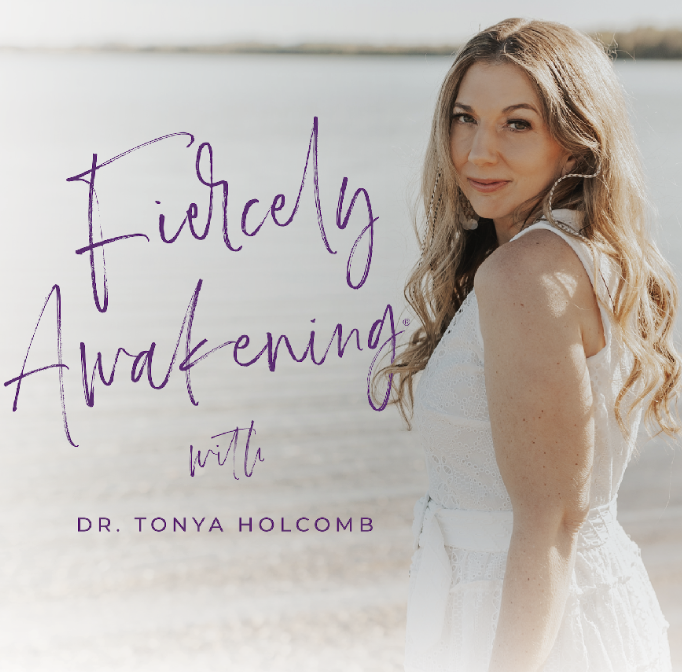 FEAR is available to us everywhere right now. 
What we have to remember is that fear is a DENSE energy… and it's eager to snatch us up in it quickly. 
We have to do everything in our power to keep our vibes high and activate coherence. 
Coherence occurs when we are in a physiological state of being where our mind, body, thoughts, and emotions, and our immune, hormonal, and nervous systems are in synchronicity and alignment with each other. 
Studies have shown that when we are in a state of coherence with intention, we radiate our energy out to our family members and, as a result, they go into a state of heart coherence too. In the realm of energy and quantum healing, the healthier we are, the healthier all of those around us are. 
In this episode, Tonya shares with you the short- and long-term effects of stress and how to take control of your ability to self-regulate your biology like never before. This episode is filled with major ah-ha moments and invitations to upgrade your health to that next level. You can make epic shifts with just 3 minutes of work every day! The time is now.
"Dare to connect with your heart. You will be lifting not only yourself and those you love and care about, but also the world in which you live."  ~Doc Childre, Heart Math Founder
These are chaotic times, and yet the laws of nature support all life coming into balance. We have TREMENDOUS opportunities to come into greater balance and live in greater heart consciousness. 
Inner disharmony is something that Dr. Bach understood as the true origin of emotional and physical disease. Coming into the right relationship with ourselves includes harmonizing how we are in relationship with our environment.
Plant and vibrational medicines are the oldest forms of healing on the planet and are connected to much ancient wisdom that is crucial for us to remember now.
Maybe you're feeling stuck in negative thoughts…
Or the emotions that you're feeling about what's happening in the world are so just heavy…
Or perhaps you're just feeling a lot of things.
Remedies to help you shift through the layers quickly are available to you!
It's important that you help raise the vibration of the planet and go within yourself to clear and heal during this time. Because when you do this work for yourself, you amplify the work of the collective. 
For a limited time, you can place an order for a custom flower blend using this link. Tonya has expanded her line to include all of the original Bach flowers and everything beyond so she can find that perfect blend to help you flow through this season.
The flower essences work to flood your body with positive virtues which will help you quickly shift out of the negativity.
We promise you will FEEL the harmony. 

Tonya can't wait to hear how this message is resonating with you. Come chat! Join her in her private Facebook group Love Yourself Fiercely to talk more about coherence.