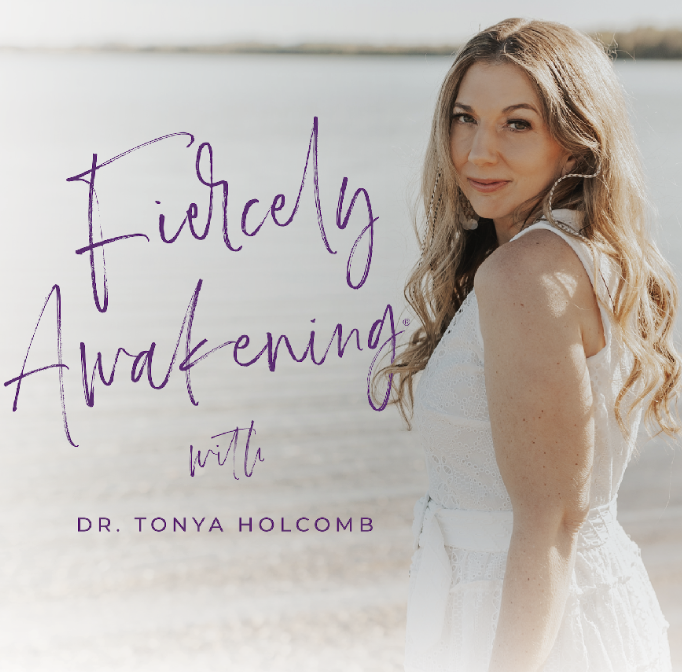 Hello, and welcome to the Fiercely Awakening podcast. My name is Dr. Tonya Holcomb, and I'm on a mission to normalize naturopathy in big, bold ways. I want you to see the world through my eyes, where extraordinary health and massive upgrades in life are always available to you. You'll be inspired and motivated to trust your body's wisdom to heal, claim your next upgrade in health and life, release what no longer serves you, and pursue what you truly desire. If you seek truth, you are on the freedom path to your greatest potential. You are Fiercely Awakening. Welcome. Disclaimer: The content in this podcast is not intended to be a substitute for professional medical advice, diagnosis, or treatment. It is intended to be provided for informational, educational and self-empowerment purposes ONLY. Always seek the advice of your physician or other qualified health provider with any questions you may have regarding a medical condition.
Episodes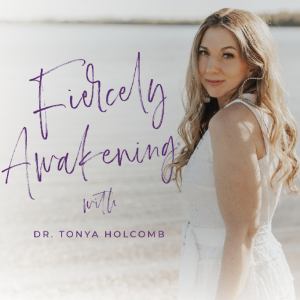 Thursday Dec 03, 2020
Thursday Dec 03, 2020
It was almost two years ago that I found myself on the other end of the phone with Laurel for the first time.
I had just posted about Fiercely Empowered Mama in a local natural parenting group, and she was curious about joining. But she was just learning of me and my work and was rightfully a little skeptical.
I told her about the course, the movement and the community, and I invited her to join.
She said she needed to think about it.
At the time, she had a 6-month-old and some familiarity with natural health, but it was one of those situations where she had no idea what she didn't yet know.
The day after our call, she took the leap of faith, trusted her intuition and signed up for FEM.
Then her transformation began.
Since then, Laurel's personal healing has accelerated (truly in leaps and bounds), she's grown immense confidence in raising her little one using only natural remedies, she's committed to nourishment, and she now muscle tests mini-programs for herself and family members to support them through a variety of symptoms / communications.
When she first joined FEM, she was aware that natural remedies could be helpful for acute symptoms (like a cold) but had no idea that healing was more than possible for the tougher chronic or more intense situations.
She went from kinda sorta knowing a few things to a full-blown believer — embodying this lifestyle.
She now has a trust in natural healing.
She now understands the human body and its many communications.
She now understands the healing process.
She is awake to her power as the natural healer of her home.
She is a Fiercely Empowered Mama.
And because of her YES, she is changing the way her family and friends heal and nourish their bodies.
This is exactly what is possible for you.
The difference YOU can make with this knowledge is HUGE.
Take a listen to Laurel's FEM story, and then visit the Fiercely Empowered Mama page to learn how this could be you, too.