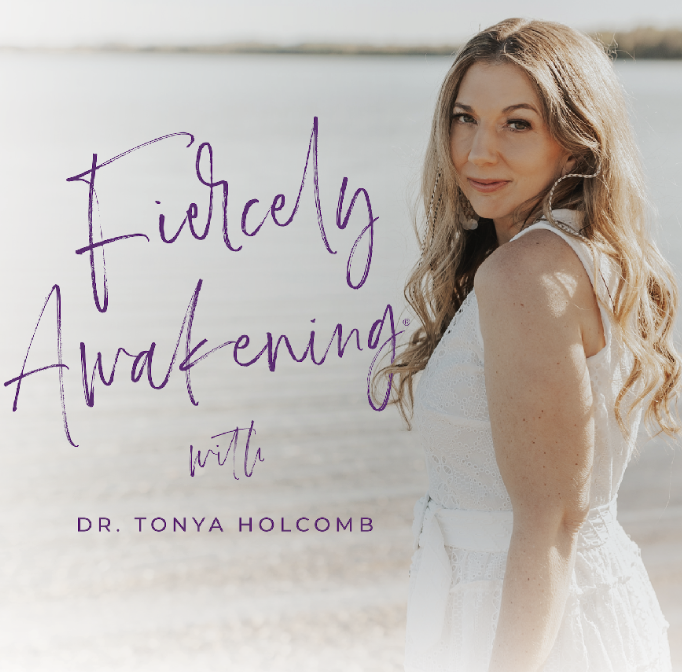 Hello, and welcome to the Fiercely Awakening podcast. My name is Dr. Tonya Holcomb, and I'm on a mission to normalize naturopathy in big, bold ways. I want you to see the world through my eyes, where extraordinary health and massive upgrades in life are always available to you. You'll be inspired and motivated to trust your body's wisdom to heal, claim your next upgrade in health and life, release what no longer serves you, and pursue what you truly desire. If you seek truth, you are on the freedom path to your greatest potential. You are Fiercely Awakening. Welcome. Disclaimer: The content in this podcast is not intended to be a substitute for professional medical advice, diagnosis, or treatment. It is intended to be provided for informational, educational and self-empowerment purposes ONLY. Always seek the advice of your physician or other qualified health provider with any questions you may have regarding a medical condition.
Episodes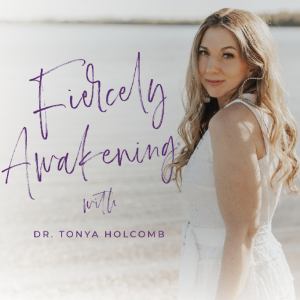 Friday Jun 10, 2022
Friday Jun 10, 2022
Earlier this week, I had the opportunity to sit down and talk with Amy, one of my Cleansing Circle members. I loved our conversation so much that I wanted it to live forever here on the Fiercely Awakening podcast.
Amy's story is a beautiful offering about this walk that I so passionately speak to.
Whether you're walking on the path with me already or you're curious about joining the Cleansing Circle, this conversation will be a beautiful pep talk about what's possible.
Hear how Amy has decreased her joint pain, become more resilient to her allergies AND lowered her blood pressure through cleansing.


You can watch the video of this incredible conversation by following this link to my Facebook page.
Amy and I talk about:
What the Cleansing Circle is.


Amy's background: dealing with allergies, stress and high blood pressure.


How she found me.


Her first cleanse.


Her WINS & shifts with blood pressure, joint pain and allergies.


What Amy does to support her drainage pathways.


This past cleanse.



Feeling more calm, working through stress and releasing emotions.

I'm personally starting my cleanse in June, and I'd love to have you upgrade your body systems AND MORE alongside of me! 
Follow this link to learn more and join us in the Cleansing Circle!