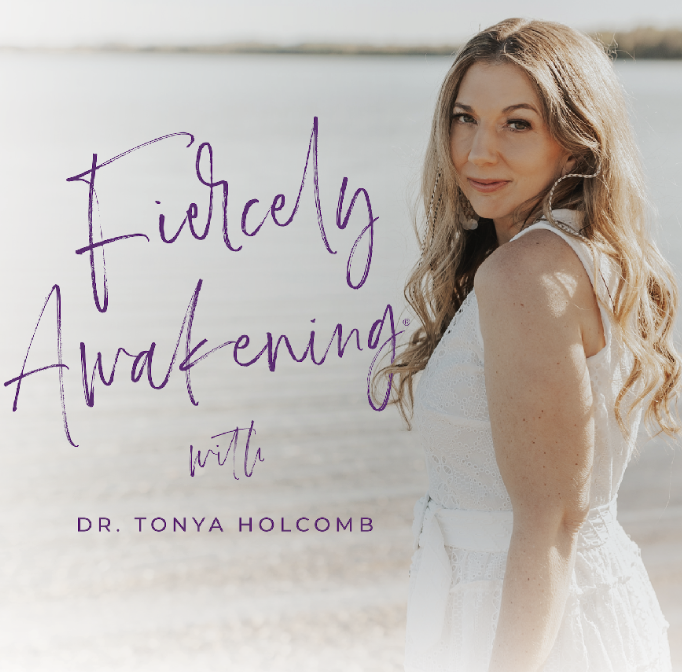 Hello, and welcome to the Fiercely Awakening podcast. My name is Dr. Tonya Holcomb, and I'm on a mission to normalize naturopathy in big, bold ways. I want you to see the world through my eyes, where extraordinary health and massive upgrades in life are always available to you. You'll be inspired and motivated to trust your body's wisdom to heal, claim your next upgrade in health and life, release what no longer serves you, and pursue what you truly desire. If you seek truth, you are on the freedom path to your greatest potential. You are Fiercely Awakening. Welcome. Disclaimer: The content in this podcast is not intended to be a substitute for professional medical advice, diagnosis, or treatment. It is intended to be provided for informational, educational and self-empowerment purposes ONLY. Always seek the advice of your physician or other qualified health provider with any questions you may have regarding a medical condition.
Episodes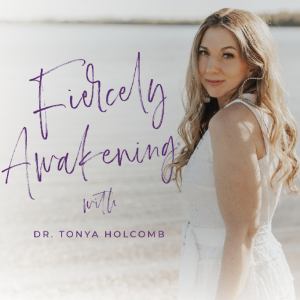 Friday Jul 29, 2022
Friday Jul 29, 2022
There's so much that's possible when you say YES to this work. Most women find their way to the Cleansing Circle seeking a physical health upgrade. And, yes, the work we do fully addresses the root cause to ALL health issues. YES, all. 
If you trust the process like Jazmine did, you'll likely find yourself having more than just physical wins.
In today's episode, Jazmine shares the radical and amazing shifts she experienced that were beyond the physical. Through her cleansing process, she was able to expand her capacity to hold more peace and joy in her life and gained new understanding for her personal boundaries. She cherished the time it gifted her to slow down, and as she said, "cleansing will forever be part of my life now."
About Jazmine
Jazmine is a wife and a mother of two, ages 7 and 3. She's been a part of Fiercely Empowered Mama since 2019 and has had some major health upgrades over the past three years. During her time as a FEM and working with me, she's healed in ways she'd heard was possible but now has been able to see and experience for herself. After leaving the western medical doctors' offices in tears, feeling confused and discouraged, she connected with me. And her first custom protocol started her healing in incredible ways. 
Jazmine says:
- I have healed on so many levels. My digestive tract (intestines, gallbladder, liver) are healing so beautifully. My eliminations went from mush and liquid to solid and beautiful.  
- I trust and listen to my body to let me know when it's time to slow down, de-stress, breathe and just be present. 
- The white spots and bumps on nails are almost completely cleared. 
- My fear is no longer driving. Worst case is no longer my first thought.  
- I have built up my body for so many years. I finally got to cleanse and it was amazing! Game changer. I'll cleanse regularly from now on! 
- My gratitude for this work has provided a level of believing that I didn't know was possible. I have tools, I have resources and I believe the body can heal when given the right support.
Feeling the pull to join the Cleansing Circle?
You can learn more and join us by following this link.
Want to continue the conversation?
Follow this link and request to join my private Facebook group Love Yourself Fiercely.