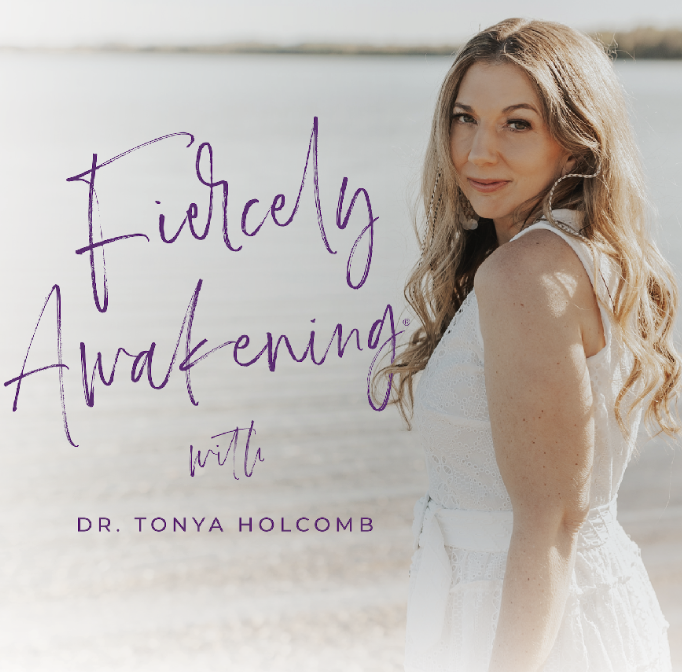 Hello, and welcome to the Fiercely Awakening podcast. My name is Dr. Tonya Holcomb, and I'm on a mission to normalize naturopathy in big, bold ways. I want you to see the world through my eyes, where extraordinary health and massive upgrades in life are always available to you. You'll be inspired and motivated to trust your body's wisdom to heal, claim your next upgrade in health and life, release what no longer serves you, and pursue what you truly desire. If you seek truth, you are on the freedom path to your greatest potential. You are Fiercely Awakening. Welcome. Disclaimer: The content in this podcast is not intended to be a substitute for professional medical advice, diagnosis, or treatment. It is intended to be provided for informational, educational and self-empowerment purposes ONLY. Always seek the advice of your physician or other qualified health provider with any questions you may have regarding a medical condition.
Episodes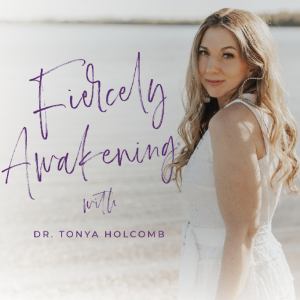 Friday Sep 16, 2022
Friday Sep 16, 2022
Here's what I know to be true... 
When you make the decision to be all in with your soul's purpose, your mission, your big (and scary) dream, the Universe will conspire to support you in making it happen in the most profound and unpredictable ways. 
You have to decide first and make that first move.
THEN. Things start to fall into place.
This is exactly what happened when I left my corporate career in 2018, said YES to building Fiercely Empowered Mama and committed to the mission of getting naturopathy in as many homes as possible. 
I had no idea how I was going to do it… alone.
But being alone never happened.
On the heels of my very last day, I was unexpectedly gifted the most talented human to run with…Rachel Nephew, my first TeamTonya member. 
And man, did we run. 
In today's episode, Rachel and I reflect back to the beginning of our journey together. Not in a million years did we see this relationship happening or evolving to where it has… but here we are, four years later.
It's been an amazing journey, to say the least. 
You'll get insider details on how it all began and why we never saw it coming.
I hope you find yourself feeling all our good vibes and that this conversation gives you that extra nudge (if you need it) to make that next move toward your dreams. 
While Rachel is still on the team (yay for me!), she's also in the process of starting her own events business, inspired by her thrill at creating settings where people can come together and revel in the goodness life has to offer. She's passionate about dreaming up and creating all the big and small things that elevate an experience.
Want to continue the conversation?
Follow this link and request to join my private Facebook group Fiercely Awakening.