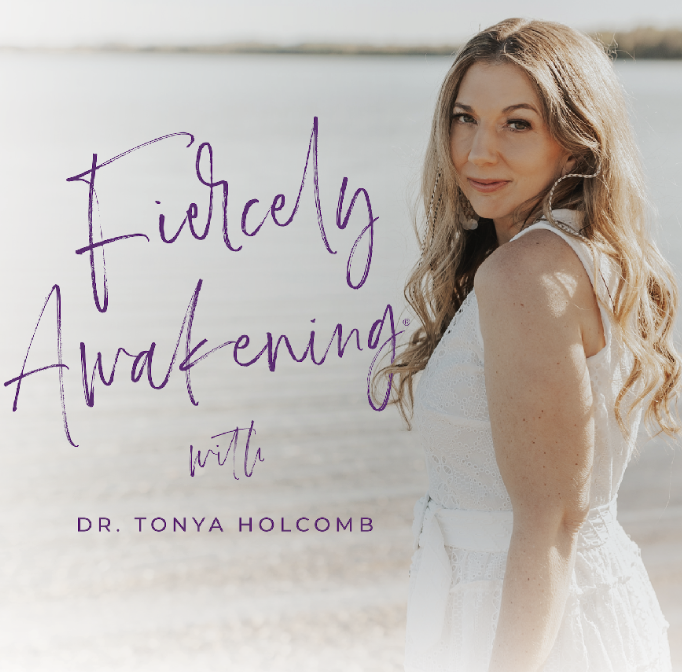 It's no accident that you've arrived here. You seek truth, activation, and empowerment. Your seeking led you to exactly where you need to be. You are Fiercely Awakening. Welcome. My name is Tonya Holcomb and I'm grateful that you're joining me on a journey to honor your story, reclaim your power and answer your soul's call for greatness. With conversations on self-love, true nourishment and natural healing, featuring transformative stories of divine intervention, unshakable faith and living life Untethered, you'll be inspired and motivated to release what no longer serves you, pursue what you truly desire and trust your path. Disclaimer: The content in this podcast is not intended to be a substitute for professional medical advice, diagnosis, or treatment. It is intended to be provided for informational, educational and self-empowerment purposes ONLY. Always seek the advice of your physician or other qualified health provider with any questions you may have regarding a medical condition.
Episodes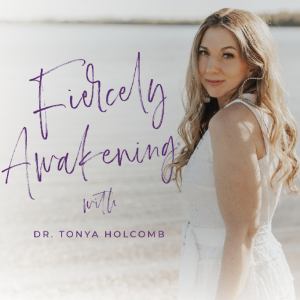 Friday Nov 25, 2022
Friday Nov 25, 2022
If you're in my world, you know that this is the time of year when the doors are open to Fiercely Empowered Mama, the core offering of my work.
I've been doing some incredible interviews with current FEMs. It's really quite miraculous what we're able to do inside this container. The transformations of these women and their families are so profound.
So I wanted to share these stories of awakening to our power as the healers of our homes, which is what FEM is all about — having a mama step into her power and activate her say fully.
If you desire to make sense of walking the healing path and using the tools of a naturopath, Fiercely Empowered Mama is the place for you to be.
About Courtney
Courtney is a Colorado wife and mother to two girls, two dogs and lots of backyard chickens. She's passionate about essential oils, gut health and all things natural wellness. She homeschools her oldest and loves helping others get started with essential oils and clean living.
She started her wellness journey when her oldest was a newborn struggling with colic. She knew there had to be a better way to support her daughter's body, so she started digging into the world of essential oils. After that, her eyes were opened to a whole new world of natural health. 
A few years later, she found me through a Facebook ad for Mama's Fast Track. She joined the free group and started binge watching all of the classes.
She really resonated with the truth wisdom I was sharing, so she took the leap of faith in joining the yearlong (plus!) membership in Fiercely Empowered Mama. This will be her third year as an active FEM. Courtney is a big believer that there's always more to learn, and she adores the FEM community.
Mama's Fast Track to Raising & Healing Kiddos Naturally
If you're interested in the free classes that Courtney mentions, you can find them right now by following this link to my free Mama's Fast Track Facebook group.
You'll be getting the best of the best — I upgrade the material every year! 
This group will close on December 9.
Even if FEM isn't for you right now, if you want to soak in some really powerful conversations about raising and healing kiddos naturally, this is such a cool place to be!