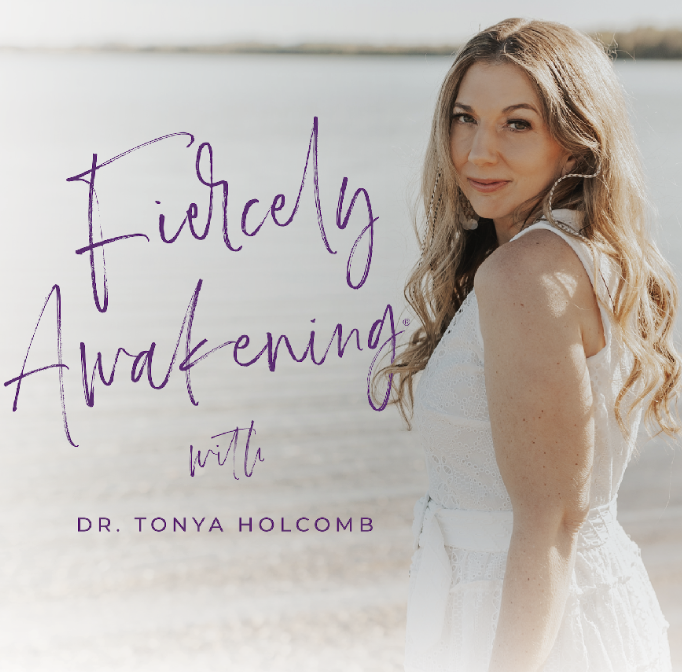 It's no accident that you've arrived here. You seek truth, activation, and empowerment. Your seeking led you to exactly where you need to be. You are Fiercely Awakening. Welcome. My name is Tonya Holcomb and I'm grateful that you're joining me on a journey to honor your story, reclaim your power and answer your soul's call for greatness. With conversations on self-love, true nourishment and natural healing, featuring transformative stories of divine intervention, unshakable faith and living life Untethered, you'll be inspired and motivated to release what no longer serves you, pursue what you truly desire and trust your path. Disclaimer: The content in this podcast is not intended to be a substitute for professional medical advice, diagnosis, or treatment. It is intended to be provided for informational, educational and self-empowerment purposes ONLY. Always seek the advice of your physician or other qualified health provider with any questions you may have regarding a medical condition.
Episodes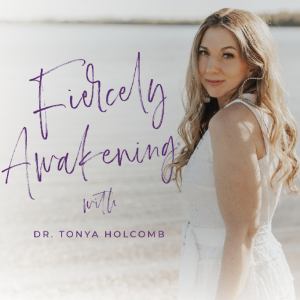 Saturday Nov 26, 2022
Saturday Nov 26, 2022
In today's episode, I'm sharing with you an interview I did with a woman who's been part of Fiercely Empowered Mama since the beginning, when I was building it in real time.
She's no stranger to this podcast. Ever since she first connected to me and this work, she's taken it and run with it in so many ways.
I love our story of how we came to be.
I had posted about FEM in a local natural mama group, and Laurel reached out to me, asking if we could get on the phone to talk about the offering.
She was a little skeptical. I told her about the course, my vision, the movement and community I wanted to create. I invited her to join, and she said she needed to think about it.
At that time, she had a 6-month-old and some familiarity with natural health, but it was one of those situations where she didn't know yet what she didn't know.
A day after our call, she took that leap of faith, trusted her intuition and signed up for FEM.
Then her transformation began.
Since then, this woman's personal healing has accelerated truly in leaps and bounds. She has grown immense confidence in raising her little ones. She's now a mom of two boys and uses only natural remedies. She's committed to nourishment, and she now even muscle tests mini programs for herself and family members to support them through a variety of symptoms and communication.
She went from kinda sorta knowing a few things to becoming a full blown believer embodying this lifestyle.
She now has an unwavering trust in natural healing even for tougher chronic situations.
She now understands the human body and its communications.
She now understands the healing process.
She's awake to her power as the natural healer of her home.
She is a Fiercely Empowered Mama.
And because of her yes to FEM, she's changing the way her family and friends heal and nourish their bodies, too.
This is exactly what's possible for you as well.
I invite you to listen to Laurel's story. If you want to watch a video of the interview, you can join us right inside my free group that's available through the second week of December, Mama's Fast Track to Healing & Raising Kiddos Naturally.
And if you're feeling the pull to start your own Fiercely Empowered Mama journey, you can check out all of the details and join us right here.
The doors will be closing soon.