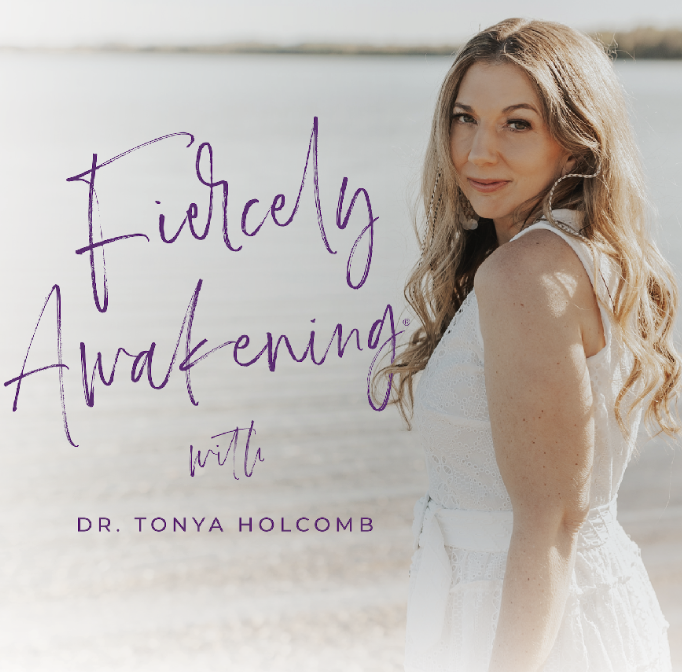 Hello, and welcome to the Fiercely Awakening podcast. My name is Dr. Tonya Holcomb, and I'm on a mission to normalize naturopathy in big, bold ways. I want you to see the world through my eyes, where extraordinary health and massive upgrades in life are always available to you. You'll be inspired and motivated to trust your body's wisdom to heal, claim your next upgrade in health and life, release what no longer serves you, and pursue what you truly desire. If you seek truth, you are on the freedom path to your greatest potential. You are Fiercely Awakening. Welcome. Disclaimer: The content in this podcast is not intended to be a substitute for professional medical advice, diagnosis, or treatment. It is intended to be provided for informational, educational and self-empowerment purposes ONLY. Always seek the advice of your physician or other qualified health provider with any questions you may have regarding a medical condition.
Episodes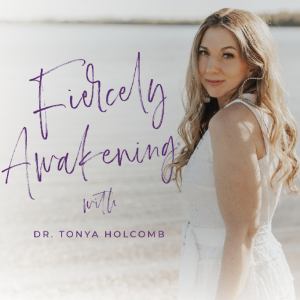 Thursday Jan 26, 2023
Thursday Jan 26, 2023
In today's episode, I'm joined by Allie Page, a mother's guide and doula.
Allie helps women navigate the sea of information to make educated and informed decisions and have the best pregnancy, birth and postpartum experience. 
During our conversation, Allie shares how she began serving mothers through her personal motherhood journey, from the perfect birth of her first child, the loss of her second child who was stillborn, and the celebration of her rainbow baby. 
This is an intimate conversation, loaded with love and realness. Allie and I reflect on motherhood, self-care, the lessons we've learned along the way and so much more.
Her knowledge, wisdom and passion for serving soon-to-be moms comes together beautifully inside her signature offering, The Birth of a Mother Summit. 
Listen in as Allie shares the summit experience and leaves us with some amazing tips from her expert interviews. 
The Birth of a Mother Summit
The Birth of a Mother Summit will be a LIVE, free event, bringing you presentations from more than 20 industry experts, including myself, who've found ways to help women have a positive birth experience and a smoother, powerful entrance into motherhood.
At the summit, you'll learn about everything from how to prep your body for an easier conception and healthier pregnancy, to ways to think about birth from a new perspective, and tons of tips to foster a smoother postpartum period. 
The Birth of a Mother Summit kicks off on February 5, 2023. You can join for FREE or purchase The Motherload All-Access Pass and save 10% with coupon code DRTONYA.
Visit this page to save your spot and learn more.
About Allie
In addition to her work as a mother's guide and doula empowering women during their entrance into motherhood, Allie also aims to keep parents more connected and aligned as a couple throughout the changes within their relationship as they enter a new season together.
Protecting family structures with a proactive and intentional approach, Allie Page is rewriting the pages of parenthood by laying the foundation for a solid family culture.
You can connect with her here on Instagram.
Want to continue the conversation?
Follow this link and request to join my private Facebook group Fiercely Awakening.