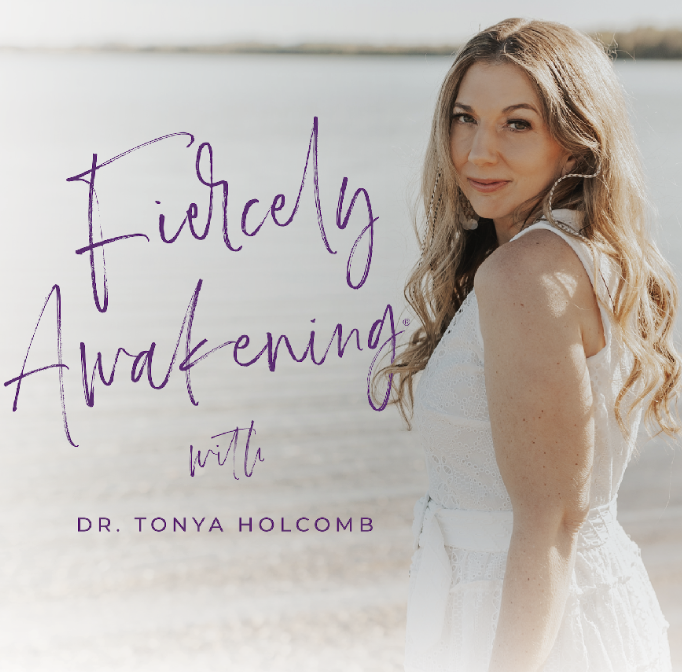 Hello, and welcome to the Fiercely Awakening podcast. My name is Dr. Tonya Holcomb, and I'm on a mission to normalize naturopathy in big, bold ways. I want you to see the world through my eyes, where extraordinary health and massive upgrades in life are always available to you. You'll be inspired and motivated to trust your body's wisdom to heal, claim your next upgrade in health and life, release what no longer serves you, and pursue what you truly desire. If you seek truth, you are on the freedom path to your greatest potential. You are Fiercely Awakening. Welcome. Disclaimer: The content in this podcast is not intended to be a substitute for professional medical advice, diagnosis, or treatment. It is intended to be provided for informational, educational and self-empowerment purposes ONLY. Always seek the advice of your physician or other qualified health provider with any questions you may have regarding a medical condition.
Episodes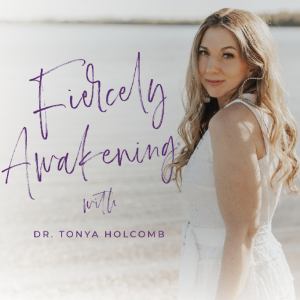 Friday Apr 14, 2023
Friday Apr 14, 2023
Isn't it wild that we live in a time when we're meant to just accept that our health is going to go downhill and the only answer is medication?
But what happens when you take medication?
Or what happens when you try to override symptoms — or ignore your body?
You end up in a situation I like to call "Whack-A-Mole," where the more you ignore and the more you suppress, the more "things" pop up.
But it doesn't have to be that way. In fact, I urge you to opt onto the Freedom path, where you literally shift your body into a full-blown state of healing and upgrading your health.
In today's episode, I walk you through the three main ways we get ourselves trapped in a whack-a-mole situation and, most importantly, how to end the "game" for good.
Brand New Cleansing Circle Packages
I'm pleased to introduce you to our brand new Cleansing Circle packages that will guide you through every step of your journey.
Whether you "just want to cleanse" or you're ready for Quantum Leaps and Accelerated Healing BETWEEN your routine cleansing, I've got you covered with massive support along the way.  
This is the year that...
Your Energy is Back.
Your Sleep is Amazing.
Your Hormones are Happy.
Your PMS is Gone.
Your Brain is Focused.
Your Hair & Eyebrows Grow Thick.
Your Skin GLOWS.
Your Libido is Activated.
You Feel the BEST You've EVER Felt.
You Love Your Body.
And Your Body Loves You.
Cleansing starts now.
But we keep our foot on the gas all year long for the amazing health and harmony upgrades you desire. It's up to you!
Spots are first come, first served for the 20% off package prices, now through April 28, 2023.
Learn more and sign up right here.
Use code EARLYBIRD at checkout.
You get to decide what you want to see happen with your health this year (your emotional health too), and we're here to support and guide you every step of the way.
Want to continue the conversation?
Follow this link and request to join my private Facebook group Fiercely Awakening.