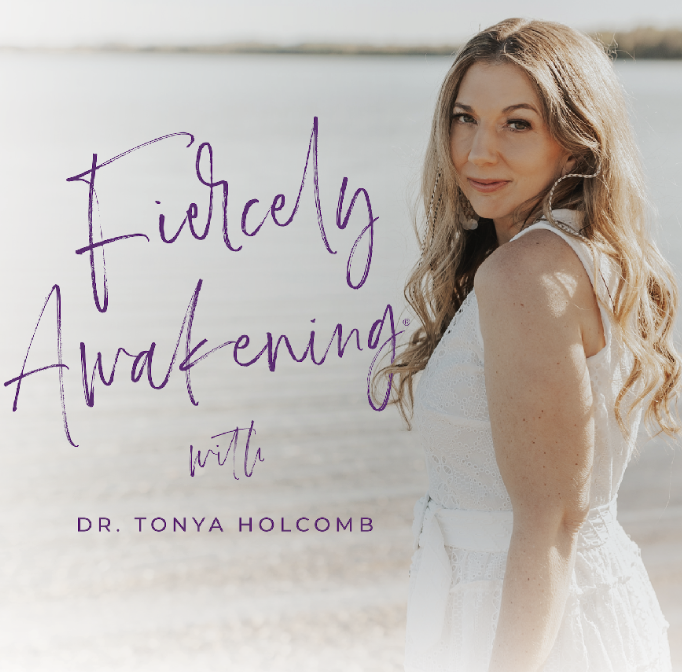 Hello, and welcome to the Fiercely Awakening podcast. My name is Dr. Tonya Holcomb, and I'm on a mission to normalize naturopathy in big, bold ways. I want you to see the world through my eyes, where extraordinary health and massive upgrades in life are always available to you. You'll be inspired and motivated to trust your body's wisdom to heal, claim your next upgrade in health and life, release what no longer serves you, and pursue what you truly desire. If you seek truth, you are on the freedom path to your greatest potential. You are Fiercely Awakening. Welcome. Disclaimer: The content in this podcast is not intended to be a substitute for professional medical advice, diagnosis, or treatment. It is intended to be provided for informational, educational and self-empowerment purposes ONLY. Always seek the advice of your physician or other qualified health provider with any questions you may have regarding a medical condition.
Episodes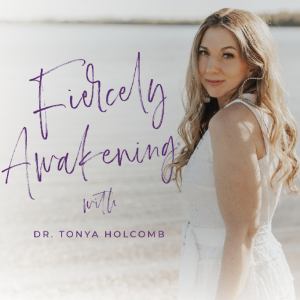 Friday May 05, 2023
Friday May 05, 2023
An abundance of support is all around you. 
All the time.
Eagerly awaiting to guide you on the path of extraordinary living.
So many signs are there.
That you are safe.
That you are in the right place.
Exactly where you should be.
Or that you're not.
And it's time to learn the lesson.
To take a detour.
Or end that contract.
But the love is always there.
So much love.
Whispers of endless encouragement.
And Desires.
They are everywhere. 
Just waiting for you.
To claim them.
To own them.
To walk with them.
It's all right here.
Desires so big…
SO rich.
You are being asked to trust bigger than you ever have.
To be okay in the void.
And to be incredibly grateful, every step of the way.
Because it's always this or better. 
And it's always better.
In today's episode, I'm kicking off a three-part series that will forever change how you walk in this life.
This is a conversation about your power, intuition, Desire, health and abundance.
And making it all… ALL… 
Extraordinarily So.
It's Fiercely Awakening's birthday week! 🎉🥳💫 
I had NO idea what to expect when I started my adventure with podcasting, but my goodness — it has been an incredible experience. Thank you SO much for your love and support along the way! 🙏
In honor of the podcast going on three years AND – hello – my birthday week 🎊 I want to do a giveaway! 🎊
And YES, some epic prizes will be involved (you know, of all my favorite things).
To Enter:
All you need to do is leave a 5-star rating (because you LOVE it) and an

iTunes/Apple Podcast

review. Double entry if you also leave a 5-star rating on Spotify.
Comment SHARED THE LOVE on this post here once you've completed the step above.
I appreciate all your support. Leaving a review is a great way to show the Fiercely Awakening Podcast love. Plus, it helps the podcast gain traction so it can be heard by more people!
✨✨✨ 
Giveaway winners will be announced on my Facebook business page on Tuesday, May 9. We will also reach out to the winners directly.
Want to continue the conversation?
Follow this link and request to join my private Facebook group Fiercely Awakening.